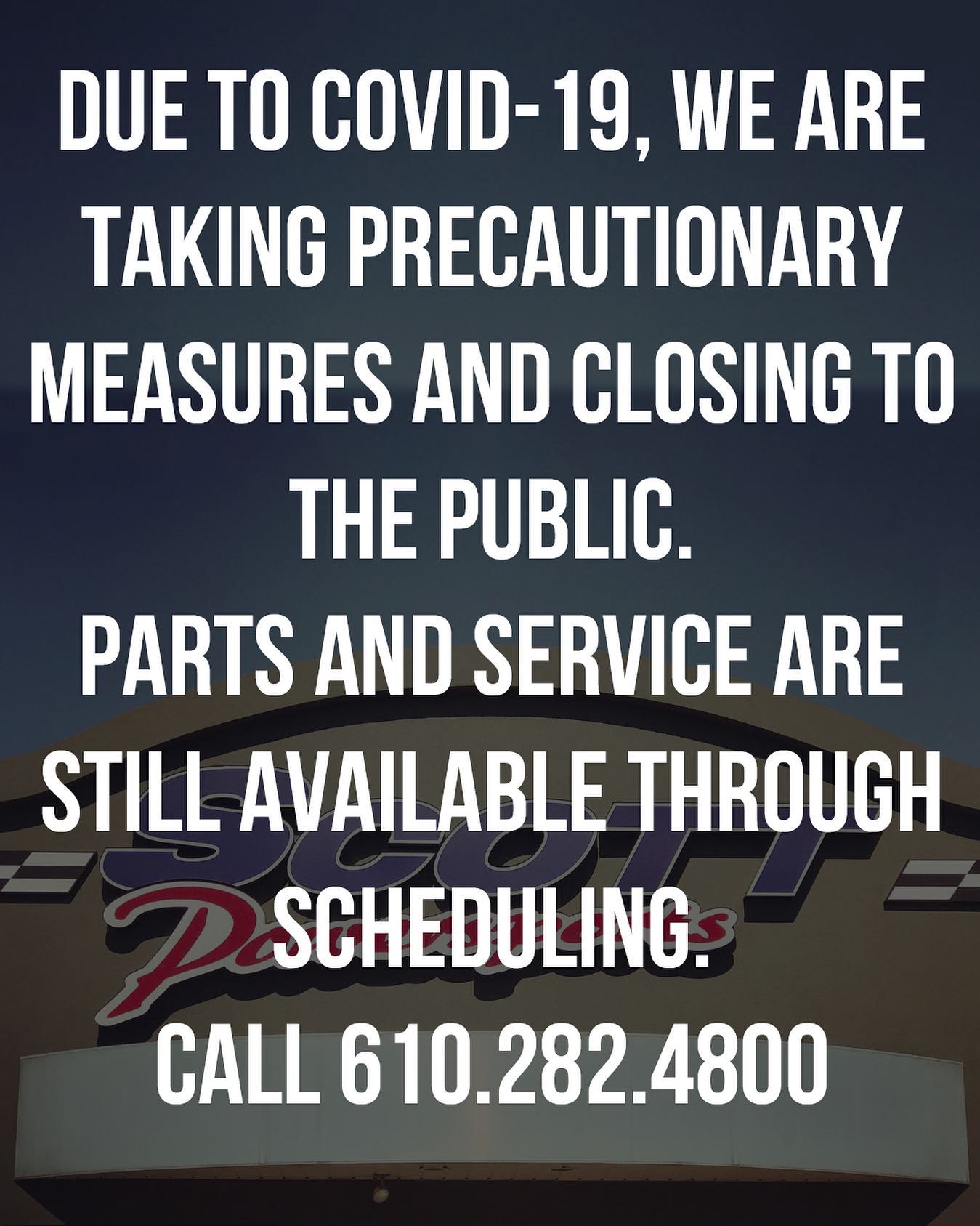 Scott Powersports Update
WEEK OF 3/30/20-4/5/20:
Monday through Friday 9am – 5pm
CLOSED Saturday & Sunday

Curbside Service available for Parts & Service

If you are in need of the Parts Department:
• Please call 610-282-8375
• Tell us what you need and we will gather the items for you
• Pay for your items by credit card
• Schedule a time you would like to pick up and we will leave the items out for you at that designated time OR bring them out to you if you prefer
• If you would prefer the items shipped to your home, that is an option as well (shipping fees apply)

If you are in need of the Service Department:
• Please call 610-282-8359
• Go over your needs with our Service staff and schedule a drop off time
• Drop your vehicle outside and leave your keys in the night drop box at that designated time
• We will do our best to accommodate the pickup of vehicles as well
Due to the state regulated restrictions, our Sales Department is closed.
We will reevaluate for the upcoming weeks. Please check your email as well as our Facebook and Instagram accounts for all updates.
Thank you for your understanding during this unprecedented time.